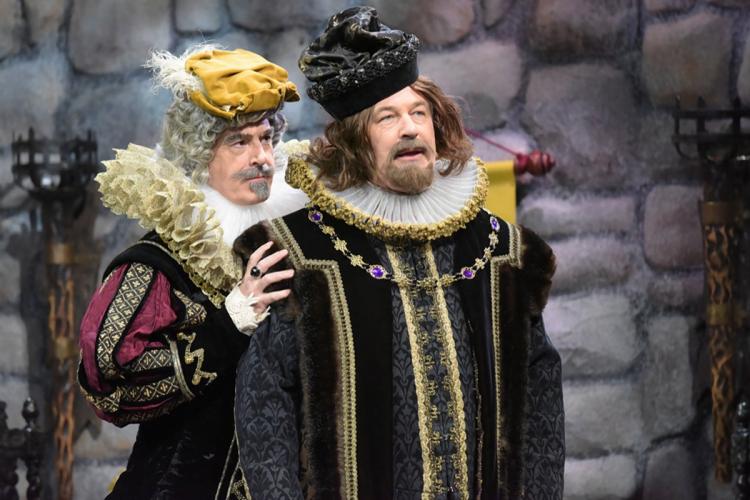 "Morgan" Collar of Office, 45-50 inches
The "Morgan" Collar of Office is an extraordinary statement piece. With gorgeous metal connectors to secure hand-wired pearls and large, colorful acrylic gemstones, it is the perfect accessory to make any outfit a showstopper. Perfect for a Renaisance or Medieval Lord or a Lady, make an impact with the elegant and timeless design of the "Morgan" Collar of Office.
Unless you request otherwise, all jeweled collars with flat-back settings will include support pins that are affixed to settings positioned in the shoulder areas of the collar's length. These pins will help to keep your jewelry in place as you move around during your event.

See main menu for other sizes available.