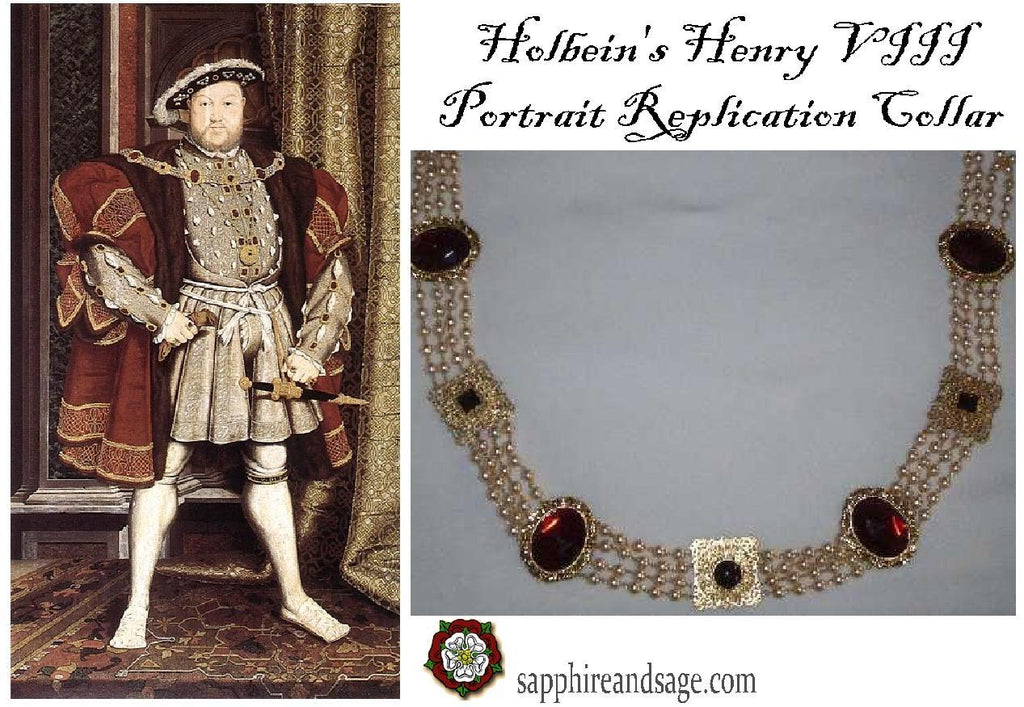 "King Henry VIII" Hans Holbein Portrait Replication Collar, 48-52 inches
This luxurious collar is a stunning replication of King Henry VIII's most iconic portrait, as rendered by the celebrated Hans Holbein. Hand-wired pearls and multi-layer focals add elegance to the piece, creating a sophisticated look to complete any outfit. Enjoy a touch of Tudor royalty with this stunning collar of office.
This pattern requires that this design is only offered in one size, and has an estimated length of 48-52 inches.
Unless you request otherwise, all jeweled collars with flat-back settings will include support pins that are affixed to settings positioned in the shoulder areas of the collar's length. These pins will help to keep your jewelry in place as you move around during your event.