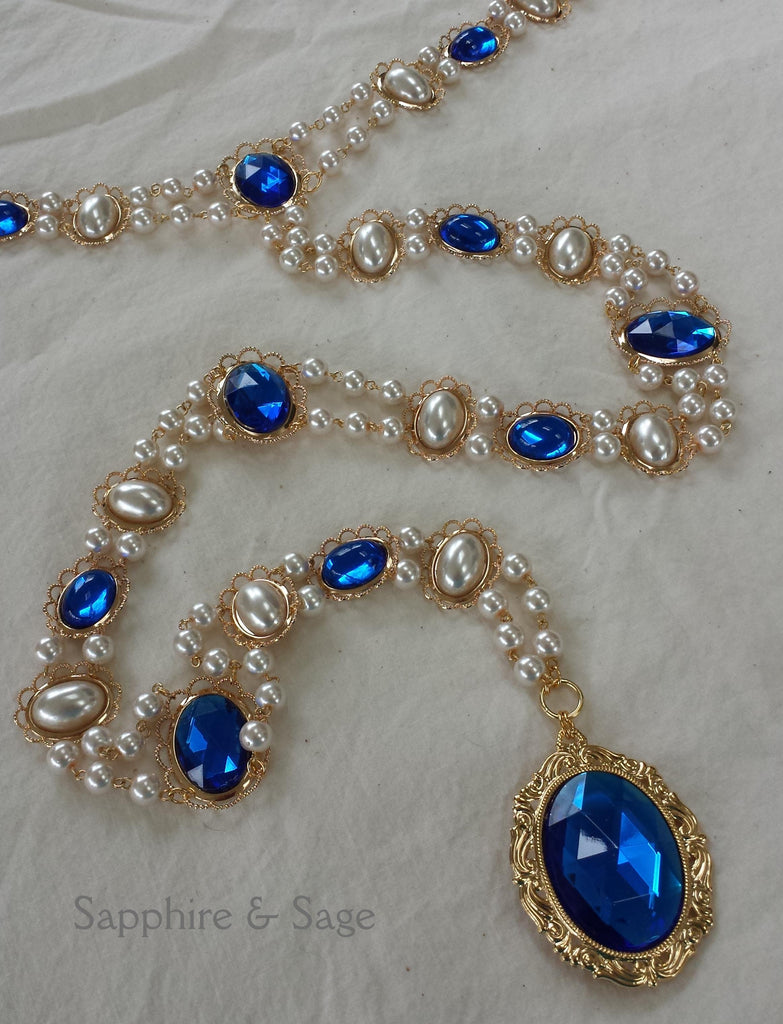 "Isabella" Girdle Belt, 45-50" waist
"Isabella" is our best-selling Tudor / Elizabethan Girdle Belt design!  Loaded with colorful acrylic gems in lacy settings, this one gives so much punch to any Renaissance gown ensemble.  Choose colors that match, or be daring and pic contrasting colors to make your accessories really pop! Need help picking the right look?  Message us and we can help!
The finial pearl drop pendant has a pin backing to secure its placement on your gown as you move about your event. 
Waist has "s" hook closure, with an additional 7" of length available via an extender chain.  Center drop length is 27-30".
See main menu for other available sizes.