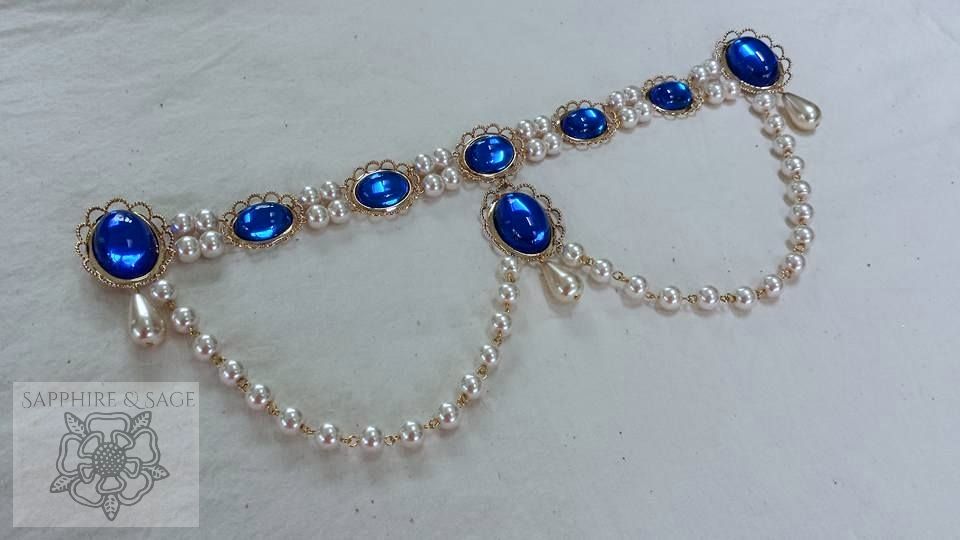 "Brighid" Swag Bodice Jewelry
An attention-getter! The "Brighid" bodice jewelry swag is made with acrylic stones set in lace bordered settings, 8mm imported glass round and teardrop pearls. With this highly versatile bodice adornment design, you can wear your piece in a number of different ways, giving you many different looks from one piece of jewelry.


Approximately 12" in length.