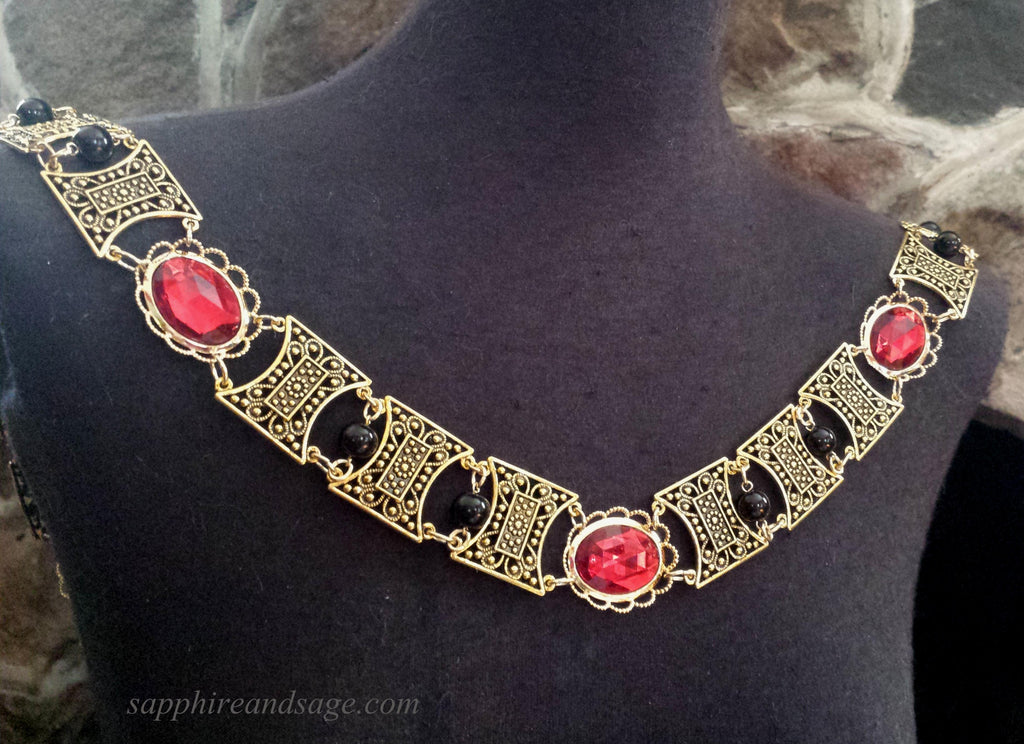 "Edward" Jeweled Renaissance Collar of Office, 45-50 inches
See main menu for other sizes available.
Made to order Ohio, USA - please allow up to 4 weeks for your piece to be handmade.  If you have a definite need-by date, message me at "sapphireandsage @ neo.rr.com" (remove spaces) with your timeline.