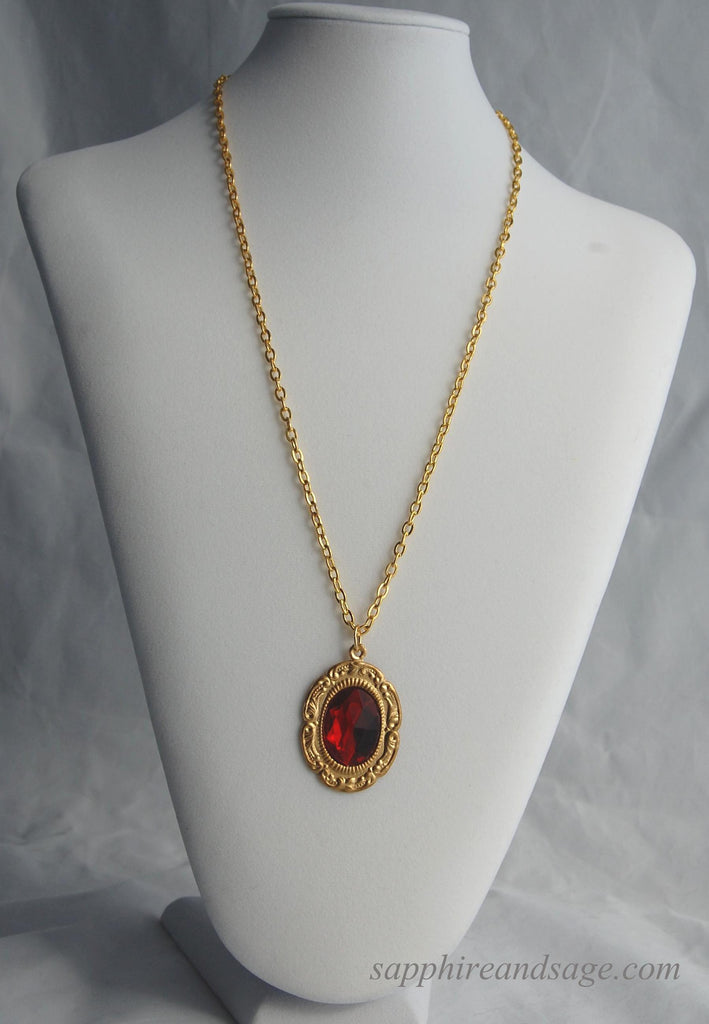 "Ciaran" Renaissance Necklace
Our "Ciaran" necklace brings an artful touch of whimsy to your wardrobe with its beautiful 25x18 stone in a brass frame setting.  Unisex and timeless, this accessory will elevate your style while adding a hint of the Renaissance to your look.

Necklace length is 27-28". Longer and shorter lengths available upon request, message me with your desired length.