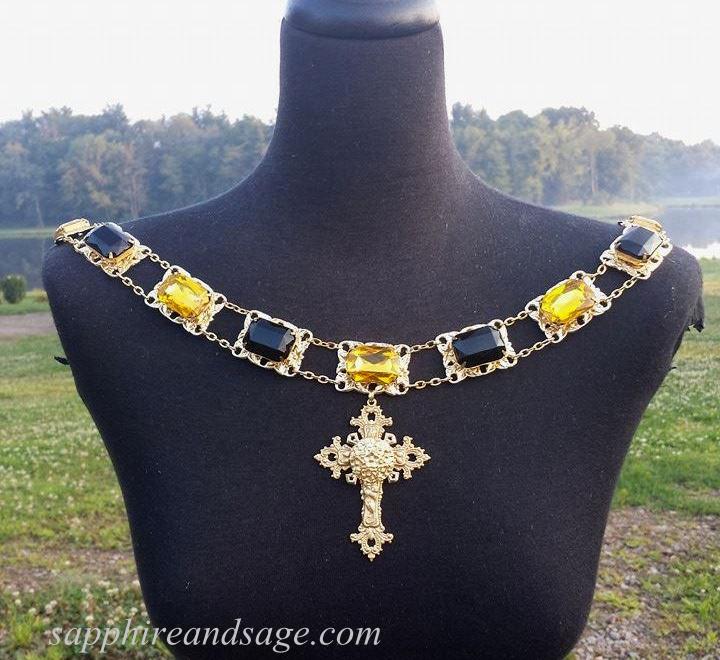 "The Tudors" TV Series "Thomas Boleyn" Replication Collar of Office, 45-50 inches
Inspired by one of the many gorgeous pieces in Showtime's "The Tudors" series!
See main menu for other sizes available.
Unless you request otherwise, all jeweled collars with flat-back settings will include support pins that are affixed to settings positioned in the shoulder areas of the collar's length. These pins will help to keep your jewelry in place as you move around during your event.
Your hand-made item will likely take up to 15-30 days to complete.  If you need it sooner, you may message us to request rush status, and an additional rush production fee of 30% will be applied.