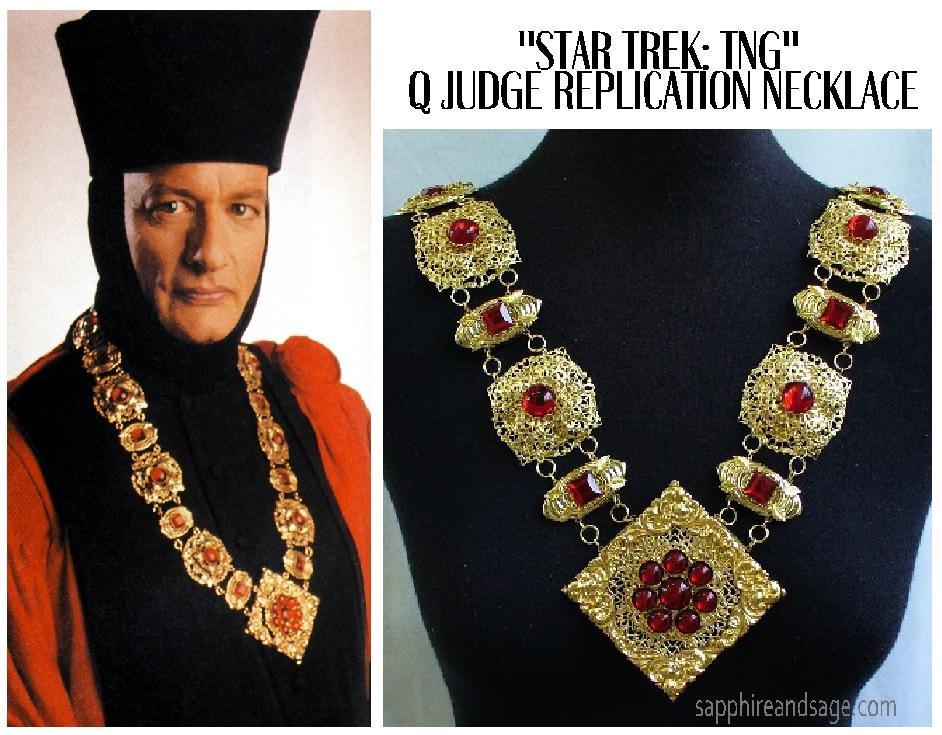 "Star Trek: The Next Generation" Q Judge Replication Necklace - Made to Order
My best-selling reproduction design!  This most closely mimics the second piece worn by John DeLancie as TNG's "Q".  The first appearance of Q as The Judge showed him in a similar, but noticeably different, piece.  I have heard that the original was "lost" from the wardrobe room, so when The Judge appeared in the last episode of the series, a new piece needed to be made to replace it.  My design has been inspired by the second piece worn by Q.
This is a very complex piece that will require special ordering of materials and custom plating of several components, so please allow up to 18 weeks for your piece to be handmade.  If you have a definite need-by date, or would like a different stone color than ruby red as shown, message me at "sapphireandsage @ neo.rr.com" (remove spaces) with your timeline.