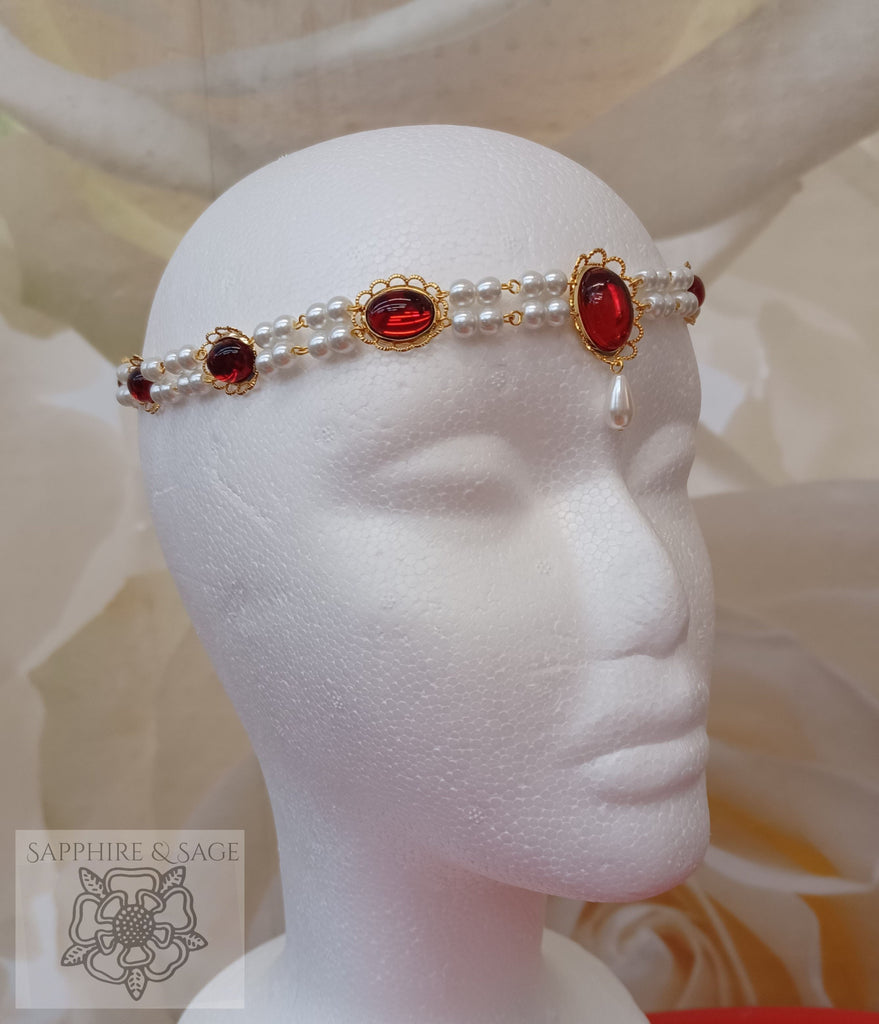 "Diana" Circlet Headpiece
Elevate your look with the "Diana" Circlet Headpiece. Hand-crafted with 6mm creamy white glass pearlsand richly-color acrylic gemstones, this circlet is the perfect addition to any historical period ensemble. Let your inner royalty shine and dazzle your admirers with this stunning headpiece!
Approximately 20-21" in length.  Can be worn around the head, or tipped forward from the crown of the head down toward the forehead.